RSVP - From Listings to Launch
Thursday September 19, 2019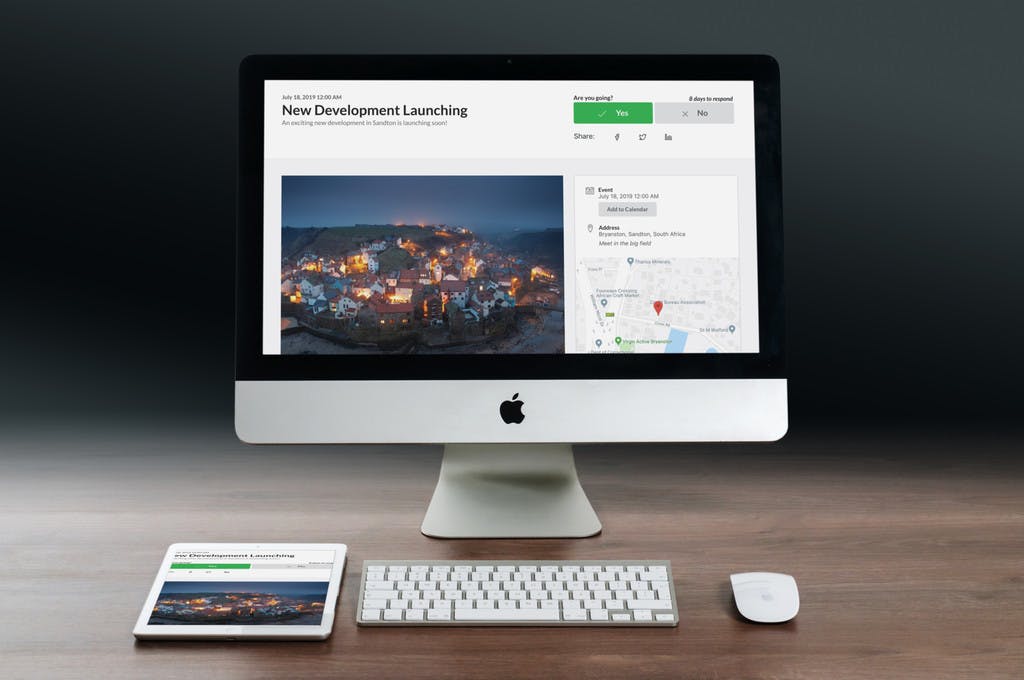 If you're in the property industry you know that marketing a new development is one thing. But getting potential buyers through the front door for a viewing? That's a different ballgame altogether.
Open days and launch events remain a key marketing channel for the estate development industry, but sending out invites and managing replies can steal precious hours out of your workday. As South Africa's leading estate marketing technology developer, PropertyEngine understands that you've got more important things to do. 
Which is why we've developed RSVP, a seamless extension of our existing estate marketing and lead-management technology.
With its uncomplicated event template RSVP allows you to easily create image-rich event pages, distribute invitations and manage the responses to quickly collate guest lists ahead of the event.
Leads from other customer-relationship marketing channels can be added to the invitation list, while potential clients who can't attend can be flagged for follow-up interaction, or invitations to future events. 
Worried about security? Guest lists can be quickly collated and printed out for managing event access. New development a little hard to find? Integrated maps mean there'll be no clients getting lost en route.
Each event invitation includes all the information your client could need, from accurate event times to parking information. And to help your customers manage their own diary, every page includes one-click calendar integration.
Crucially, event participation is tracked in real-time via the PropertyEngine dashboard. That means more cost-effective event planning, whether it's printing those expensive brochures or ordering in the catering.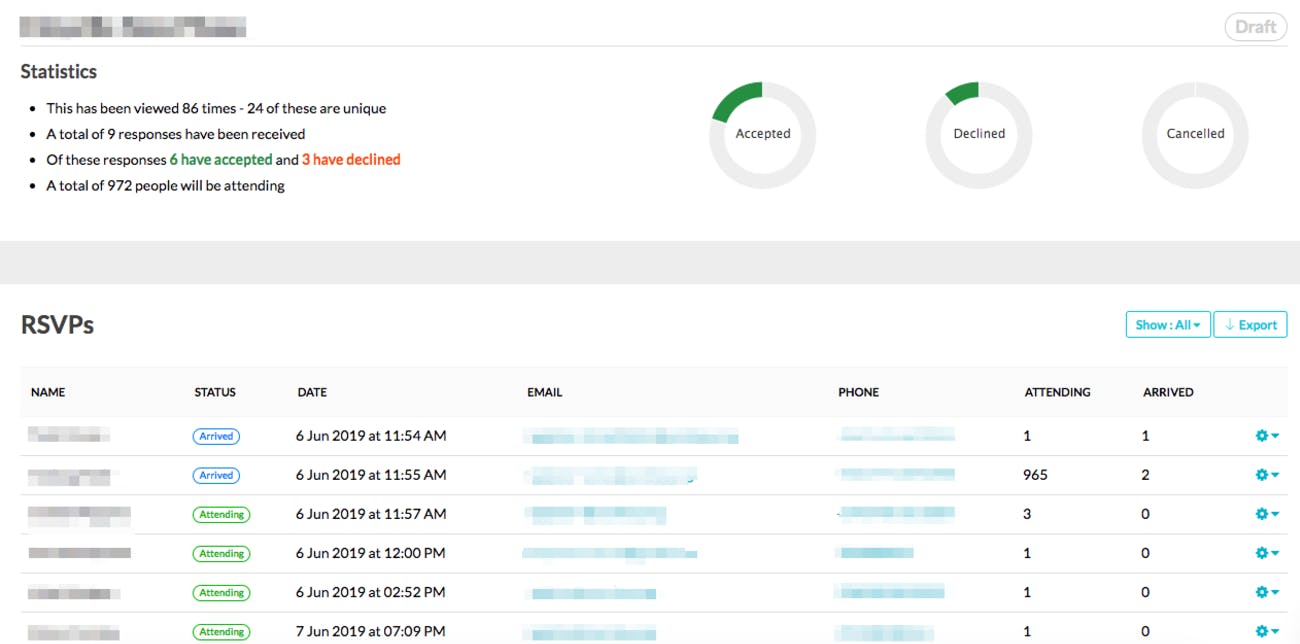 RSVP was created by PropertyEngine's team of local and international developers, combining global expertise with local insights to bring you a system custom-designed for the South African estate development market. The system runs on our international server network, ensuring the system is robust, scalable and secure.
RSVP is available exclusively to PropertyEngine clients who are the Standard Plan. The monthly subscription allows for up to 50 event pages to be created and managed via the PropertyEngine dashboard.
For more information on this exciting new addition to our suite of services, contact [email protected]