Introducing Property Pass - a new way to sell property online
Monday July 20, 2020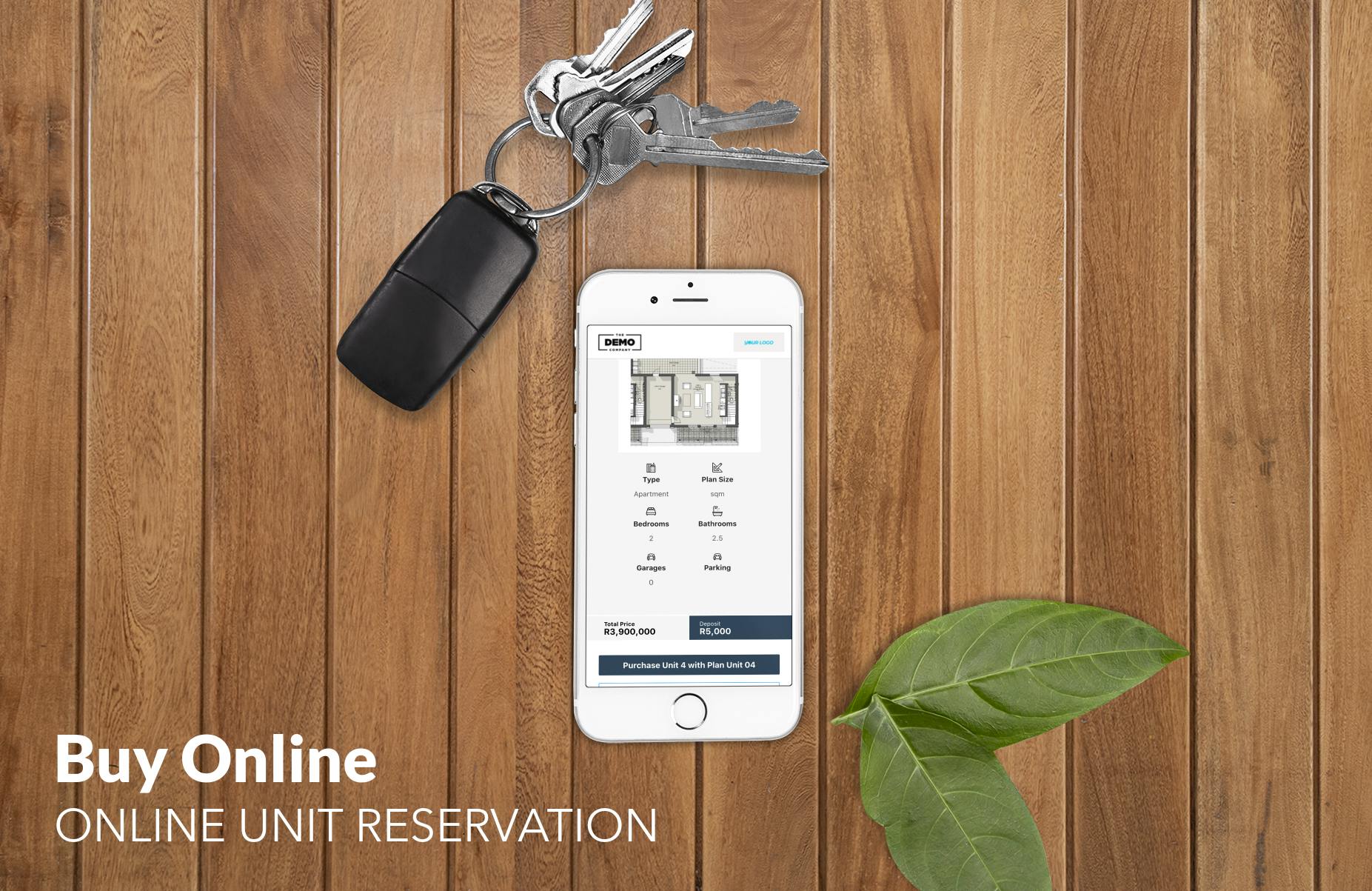 It's been a strange few months and 2020 is certainly not unfolding like any of us quite expected it to. Most industries have been negatively affected and have had to quickly adapt. Real estate is by no means different -  big bustling show day launches of new developments with champagne and canapés now seem like a distant reality.
It's up to all of us to decide how we react as an industry.  Do we keep doing what we've done or how can we change our thinking?
In the software lingo we refer to this as a pivot point - a moment where you decide if you continue on the planned road ahead or if you have to change direction because that end goal no longer exists.
Three months ago at PropertyEngine we scrapped our 2020 roadmap and reworked it to bring in the following thinking:
Help facilitate online property sales  
Assist as much as possible in the marketing of developments
Automate while still keeping it personal
Collaborate and closely integrate with complementary industry leaders
A lot of late night hours later we are proud to show you the very first pieces of our new PropertyEngine product : Property Pass.
What is Property Pass?
Property Pass is a web application which allows an agent to get more information from a house hunter quickly and efficiently, while keeping the control of the information firmly in individuals own hands.
What does Property Pass do?
Right now we have focussed on three once-off flows that we've noticed are common to most agent / purchaser interactions.
Buy Online - Take deposits and sell property online
We've created a new section in PropertyEngine called "Offers" which allows you to take a deposit from a purchaser via Property Pass. The purchaser then runs through a few steps and makes the Deposit payment to secure that property in a few minutes.  
Similarly if you have online sales enabled, an individual can buy directly online and pay deposit without any previous engagement.
You can read more about Buy Online here
The Responder - get the common questions answered quickly and efficiently
When a lead inquires, they are interested in that moment.  Sending them a "Thanks for your enquiry" auto-response without any further steps doesn't really do much in the way of allowing them to continue that journey. It's a dead-end until you reach out to them.
The responder is an auto-response which allows the lead to tell you more about what they are looking for and what price bracket they are interested in. The best thing is they can do it at any time of day!
Imagine sitting down to the new enquiries for the day and instead of just having their basic contact information to refer to, you know what sort of property they are looking for, what their budget is and where their preferred areas are. You have a big advantage to making initial contact with them by having much more insight into their needs.
You can read more about the Responder here
Credit Check - let a lead credit check themselves and share it in under 5 minutes
Once you have walked a journey with a lead, there is a point where you need to check where they are financially and the first part of that check is the Credit Check. 
Property Pass allows you to request a self-assessment from a lead directly from PropertyEngine at the click of a button. They go through a few quick steps to verify their identity and at the end you have a Credit Report available to guide both of you to the next steps.
You can read more about Credit Checking your leads here
If you are interested in joining us on this journey register here